As women, we have many hats to wear and plates to balance. We're constantly being pulled in multiple directions. Living as an intentional woman can seem like an impossibility. However, like most things in life that are worth doing, it isn't impossible, but it can be a challenge. The question is, are you up for the challenge? I can promise you that it will be difficult at times, but if you're willing to take it on the blessings abound.
Each year I choose a word to focus on throughout the year. I don't usually forget the word I chose, but about halfway through this year I realized that I had in fact forgotten my word of the year. I actually had to go searching for it in past Facebook messages with my Bestie to find it.
When I finally found it I was surprised to discover that even though I had actually forgotten the word I had chosen that I had been living it out all year long anyhow.
My word of the year is "Love". It seemed like a silly word, something that I was already doing, but God was insistent. He spoke to my heart and made it crystal clear that 'love' was what I needed to focus on as a wife, mother, blogger and business owner.
It didn't make sense to me, but I've done things my own way enough in my life to know better than to question God's direction for my life.
Being an intentional woman isn't as difficult as we make it out to be. However, it does require focus and making choices and the choices we make need to be ones that we can stick to consistently.
Let the next three words sink in for a moment…
Intentionality requires commitment.
Now, take a moment and ask yourself a couple of questions.
What does being an intentional woman mean to you?
What does a day in the life of an intentional woman look like to you?
Most of us have similar definitions and pictures of what an intentional woman is and what her days look like. Yet, they are likely not realistic.
We dream of perfection because we are our own worst critics.
To be honest… each of us are already being intentional women.
In the moments when we feel like we aren't being intentional women, it is likely because we don't have our priorities in order. Our commitments are skewed.
I want to be an intentional woman. You want to be an intentional woman.
But how can we possibly live each and every day as intentional women?
3 Steps to Live Each Day as an Intentional Woman
Finding balance in our days is essential to living life intentionally. That's why we must take the time to set up our priorities.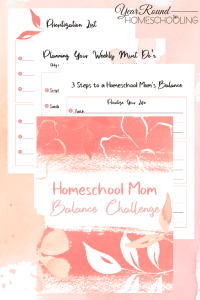 Personally, my priorities are faith, family and home. I don't balance them perfectly every day and there are many days when I fail to keep them in order.
However, my heart's desire is to ensure that my faith is part of each day, time with each member of my family comes before my home and my home comes before my businesses.
Sometimes business has to come before my home, some days time with my husband happens after everything else in my day is complete.
Prioritization isn't about perfection. Rather, it is making an intentional choice to do your very best to touch each of your priorities at least once every single day.
Create daily must-do lists
We will never get all the things done. It is impossible. That's why I believe that having a daily must-do list is needed.
A must-do list should only contain the things that you must do that day.
For example:
Sunday – Church @ 10am, Choir @ 5pm, Write this week's lesson plans
Monday – Clean bathroom, School, Weed Garden
Tuesday – School, Violin @ 1pm, MOPS @ 3pm
Wednesday – Homeschool Co-op @ 11am, Ballet @ 4pm, Youth Group @ 7pm
Thursday – Laundry, School, Dr. Appointment @ 2pm, Dinner with friends @ 9pm
Friday – School, Volunteer at Homeless Shelter @ 1pm, Bake snacks for Bake Sale tomorrow
Saturday – Church Bake Sale @ 2pm, Soccer Game @ 4pm, Grade this week's schoolwork
I love getting things done. Lists are my friends. Yet, I've learned that if I place too many things on a daily list that I will end up frustrated and overwhelmed.
That is why I only put things that MUST be done on my daily lists. The rest of the things that I either need or want to have done, I place on a weekly (and sometimes monthly) to-do list.
However, in order to live each daily as an intentional woman successfully, we must always be willing to….
Put aside must-do or to-do lists
There is simply no way that we can know or plan for the times when we'll be needed by our husbands, children, extended family, friends or even neighbors. That is why we must have our priorities in order.
If one of our loved ones needs us, we have to be willing to let the dishes sit overnight, fold laundry tomorrow or finish writing a blog post another day. Should our home need our attention desperately, we need to be able to make the choice to clean a cottage later this week if guests aren't arriving.
Our priorities must always come before anything we have penciled in on our lists. (Psst…always use a pencil!)
Living each day as an intentional woman is important. When our priorities are in order we are balanced. Whether we recognize this or not, this is true.
Are you living life as an intentional woman? Does your life feel out of balance? Do you have your priorities in place?
Final thoughts on 3 Practical Tips You Need to Know To Be An Intentional Woman
Commitment is the key to living life as an intentional woman each day.
Are you ready to take these three steps?
The first step is always the hardest. Step out in faith knowing that you are not alone. Jesus is walking beside you all along the way.
I believe in you and in your heart's desire to live intentionally. I hope that you'll join me on the journey of being imperfect, intentional women.
One day we'll look back and see that each step was worth it all.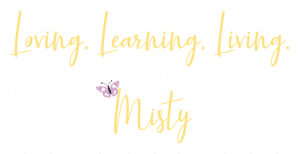 What's one step you can take today to become an intentional woman?
Related articles on becoming an intentional woman:

Complementary products to help you be an intentional woman:
3 Practical Tips You Need to Know To Be An Intentional Woman